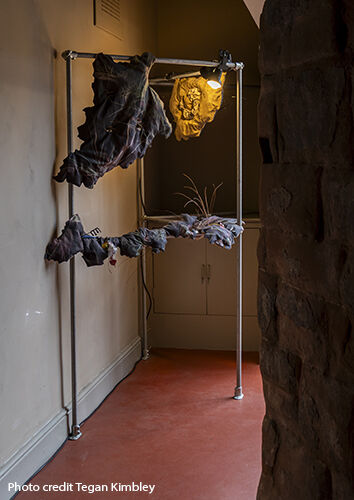 Commission for Coventry Biennial of Contemporary Art 2023 ...like a short cut through the brambles.
www.coventrybiennial.com

Cabinets of Renegotiation was inspired by digital recordings and finds from a small patch of urban 'wild' ground in Coventry.

Installed with Blue Rec at the Old Grammar School, Coventry, October 5 2023 - January 14 2024.